About the Palestinian Surprises Team
            Original Author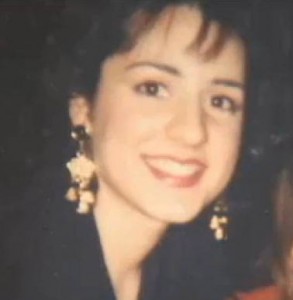 Sherri Muzher is a journalist, scholar, and activist who has dedicated much of her writings to dispelling Palestinian stereotypes, clarifying myths, and presenting the Palestinian perspective.
Her writings have appeared in numerous publications, including USA Today, Baltimore Sun, Washington Times, Jordan Times, Palestine Times, and the Washington Report on Middle East Affairs, with several articles translated into German, Spanish, French, and Japanese.
Muzher touched on the unique difficulties of growing up as an American of Palestinian descent in an article published in a McGraw Hill textbook (The Social Construction of Difference and Inequality: Race, Class, Gender, and Sexuality, 2002).
A 1991 graduate in journalism at Michigan State University and a 1999 graduate of the Michigan State University College of Law, Muzher worked as a public servant for the State of Michigan for more than a decade in the area of communications. She continues to serve the public's interest by initiating and directing the Michigan Media Watch, a group designed to combat media bias in the media's coverage on the Middle East.
Muzher was born and raised in Michigan. Her parents left the Occupied West Bank in 1969 with hopes of brighter days for their future children. She is the daughter of Afaf (Musallam) Muzher of Birzeit and the late Ead Michael Muzher of Taybeh.
Holy Land Christian Ecumenical Foundation (HCEF) and "Know Thy Heritage" (KTH)
In May 2012, Muzher partnered with the Know Thy Heritage Program of the Holy Land Christian Ecumenical Foundation (HCEF).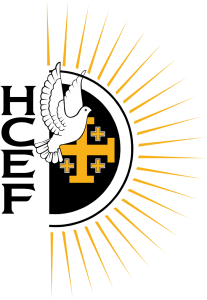 HCEF is a 501 (c) (3) non-profit charitable organization dedicated to realizing peace and justice in the Holy Land. Committed to replacing despair with hope, fear with security, and humiliation with dignity, and with more than 20 programs created to support job creation and build cultural heritage awareness, HCEF focuses on people and their well-being. Read more about us at hcef.org.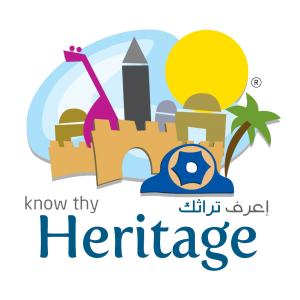 HCEF's "Know Thy Heritage" Program is a leadership program developed to preserve Arab Palestinianheritage and connect Palestinians of all faiths in the diaspora with their roots in Palestine. The program highlights Palestine as the Holy Land and as the "first destination" for all Palestinians.
HCEF/KTH empowers Palestinian youth in the Diaspora by strengthening their knowledge of their Palestinian identity, culture, history, traditions, as well as their understanding of the Palestinian economic environment, political landscape, social structures, and conditions. "Explore & Live Palestine" provides them with the necessary tools and skills to enable them to be in continuous connection to their roots, heritage, and Homeland.
Palestinian Surprises Committee Members:
Coordinators
Nora Ali
Maria Elena
Yasmeen Serhan
Reporters
Nadine Abu Nasrah
Nora Ali
Nayive Ananías 
Maria Elena
Gena Kawas
Randy Khalil
Nadine Abu Nasrah
Yasmeen Serhan
Loubna Turjuman
Translation Coordinator
Translation Team
Sofia Farah
Isadora Gutierrez
Randa Hasfura
Sohad Arras Jadue
Ana Kafie 
Afife Khoury
Randa Massis
Salwa Massis 
Noelle Cvitanovic Salah
Loubna Turjuman
Karen Tumani 
Sebastian Zarhi 
If interested in joining the 2014 Diaspora Delegation to Palestine, please click here to find out how you can connect to your Palestinian homeland and heritage. HCEF is pleased to work with our KTH alumni in developing content for the Palestinian Surprises website. Our wonderful team of volunteers helps us to deliver the Palestinian narrative to a wider audience as the Palestinian people continue on their search for peace and justice.